Business Formation and Incorporation Lawyers
Business Formation and Incorporation Lawyers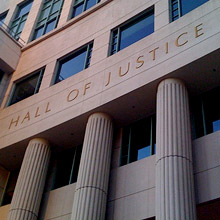 Whether forming a business for the first time, or incorporating an existing small business, selecting an appropriate ownership structure and formation type is a major component in the creation and growth of a successful business. This decision will have a substantial effect not only on executive-level issues such as liability, taxation and regulatory compliance, but also on the day-to-day operations of the company.
Though these issues are important, they should not be daunting or intimidating. With proper information and advice, business owners can quickly understand the differences between each entity type, and make informed decisions on how to best move their company forward. Many San Diego entrepreneurs simply need some legal guidance they can trust in order to select their organization structure, and that is exactly the type of service our business formation lawyers provide.
Business Entities Offer Protection
Forming a business entity or incorporating a business offers numerous benefits, one of the most substantial of which is asset protection. Many types of business entities will create a line of separation between the assets of the company and those of the business owner. In most situations, this effectively shields company owners from any debts, obligations and legal claims that may exist against the business.
Selecting a Business Entity Type
Not all business entities provide the same level of liability protection. Several entity types offer little to no protection, but are commonly used because their formation requirements are easy to meet. These include:
Sole Proprietorships
General Partnerships
Joint Ventures
Conversely, some business entities provide sufficient protection but involve complex legal requirements, such as:
Limited Liability Partnerships (LLP)
Limited Partnerships (LP)
Limited Liability Companies (LLC)
C-Corporations
S-Corporations
Our business incorporation lawyers can assist you in weighing the benefits and disadvantages of these entity types and help you come to an informed decision on which one will best meet your business' needs.
Maximize Future Opportunities
The business formation process offers not just a chance to guard against liability, but also the opportunity to maximize a company's potential. When our attorneys provide business formation services, we make sure to assess our clients' future business aspirations as well as their current needs. This ensures that the organizational structures we implement today will provide our clients with the foundation they need to lead their companies toward their long-term strategic goals.
We Can Help Your Business Thrive
Whether you are running a small startup business, seeking to expand an already established corporation, or are somewhere in between, the dedicated team of San Diego business formation attorneys at Holm Law Group can help you make your vision a reality. We are passionate about our clients' success and will work hard to create a legal ownership structure that will provide your business with the support it needs to thrive, both now and in the years to come.
If you are an entrepreneur who needs a strong legal foundation for your next business venture, contact Holm Law Group today at (858) 707-5858 for a free consultation.