StartUp Business Lawyers
Lawyers for San Diego StartUp Businesses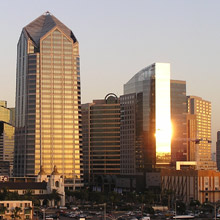 Starting a new business is an exciting time, but it is also a process that needs to be done correctly. It is common for entrepreneurs to get so caught up with the initial ground work involved with a startup project, that they tend to overlook very basic legal considerations. Even though a company might not yet be fully operational or profitable, avoiding legal necessities can set a business owner up for potential liability down the road.
At Holm Law Group, help put the right measures in place that will position your company for success. Our startup business lawyers have experience working with new and seasoned owners who are launching a company and need assistance with everything from entity formation and contract negotiations, to financing and intellectual property protection.
What to Consider When Forming a Business
Putting together a sound business plan is just the start of getting your company off the ground. In order to protect your assets, you need to weigh the legal consequences involved with a particular course of action. For example, have you secured all the necessary permits for your operations? Filed all of the proper documents? Failing to do so can result in an untimely and expensive shutdown.
You should also take into consideration:
How your company will be structured legally, as in a partnership, sole proprietorship, LLC or other entity formation.
Registering your business name, securing a tax identification number and registering for state and federal taxes.
Financing your business through smart funding options.
How to protect your assets, including intellectual property and other company resources.
Further, it is imperative to understand employer responsibilities before hiring staff. There are guidelines by which you must abide when welcoming employees into your company. Our San Diego startup business attorneys are well-versed in California and federal laws by which companies must abide, and can help you implement the proper procedures to adhere to them.
Comprehensive Legal Services
Our startup business lawyers provide sound legal advice that is critical to launching your company. We specialize in working with new businesses, handling a variety of issues that often arise in the business world. Whether you are embattled in a contract or business dispute, or need advice regarding your business plan, our team has the experience and industry knowledge to help.
After determining which entity type best suits your small business, we will help to protect your assets. Registering trademarks, copyrights and patents are essential to prevent the piracy of your intellectual property. Additionally, our business attorneys can review any potential contracts you are considering. Further, we can ensure your company has taken the correct steps to register with the government to avoid any unnecessary issues during tax season or any other time of the year.
Contact Us Today
At Holm Law Group, our goal is to help you successfully launch and run your company. Our startup business attorneys in San Diego take the time to understand your needs and work closely with you through every step of the process. To learn more about our services or for a free consultation today, please call us at (858) 707-5858.