Corporate Business Lawyers
San Diego Corporate Business Lawyers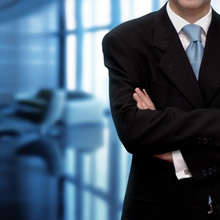 Owning or running a business can present many opportunities as well as challenges. But those issues become even more complex and nuanced when a small business becomes a corporation. The laws governing corporations establish very specific requirements that corporate entities, and the officers within them, must adhere to. From formation, bylaws and meetings, to the conduct of directors, officers and shareholders, corporate law is quite expansive and detail oriented. Whatever stage your business may be in, it is important to retain attorneys that understand both the intricacies of the law, as well as the operations of a business.
At Holm Law Group, we know the potential issues that may arise when working with other businesses, dealing with employee problems, or even managing internal corporate governance issues. Our corporate business lawyers in San Diego have years of experience protecting owners, shareholders and corporate assets through sound legal representation and attention to detail.
Common Legal Issues
Business owners, officers or directors, are required to manage a wide range of tasks on any given day. From finances or operations to human resources, each sector of a company brings with it the potential for a legal matter to arise. Our San Diego corporate business attorneys deal with various issues related to corporations including:
Contract negotiations and disputes
Intellectual property rights
Shareholder disputes
Derivative lawsuits
Securities and financing
Employee disputes
How and Why to Incorporate
Without incorporation, business owners leave themselves susceptible to costly lawsuits. A corporation however, exists separately from its founders, and protecting them from personal liability for the actions of the business. Once a business is incorporated, the owners may then raise investment capital or simply sell away the shares of the company. Additionally, corporations are an ideal choice for businesses that intend to become a public entity.
The process of incorporation involves filling out an application for a charter with the state of California as well as setting up appropriate record-keeping and tax preparations. Our business lawyers are available to discuss the variety of options you have available, so that you may make informed decisions for your company.
Our Corporate Business Services
In addition to formation and incorporation, our corporate business lawyers have years of experience protecting business owners and their assets. We offer legal services and representation for all types of legal issues that may arise in your business, including contract drafting or negotiation, shareholder or derivative actions, dispute resolution, litigation, and if necessary, trial.
Our team of dedicated attorneys understands the sensitive nature of partnership disputes and the employer/employee relationship. If you are dissolving a company, our attorneys can help you through this emotionally and mentally draining experience. Our goal is to efficiently help your company overcome any legal obstacles it may encounter.
Schedule a Free Consultation Today
At Holm Law Group we offer comprehensive legal services to help business owners launch, grow and protect their companies. One of our attorneys would be happy to discuss the details of your case with you and provide sound legal advice. To learn more about our services or to get started today, please call us for a free consultation at (858) 707-5858.