Trademark Lawyers
San Diego Trademark Attorneys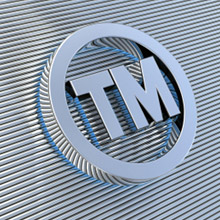 A trademark is a word, phrase or symbol that helps consumers identify a product or service. If your business offers some type of goods or services in the marketplace, and uses a brand mark to distinguish itself, a trademark attorney may help you secure trademark rights for your business and stop competitors from copying or imitating your marks.
Proper trademark protection involves a combination of good planning and an ongoing awareness of your brand in the marketplace. The trademark attorneys at Holm Law Group offer a variety of trademark services to help San Diego small businesses and entrepreneurs protect their brands. Our services include:
Clearance searches
In-depth searches
Preliminary assessments and risk opinions
Application preparation and filing
Office action responses
Infringement monitoring
Reasons to Register for a Federal Trademark
It is possible to establish rights to your trademark by simply using it, rather than completing the federal registration process. However, federal registration offers your business several distinct advantages, including:
You notify the public that you are using the trademark.
You gain the official and exclusive right to use your trademark on the goods or services specified in your application.
You establish your right to use your trademark in any part of the nation.
You have greater recourse in the event that someone infringes on your trademark.
Federal registration can help spare your business from financial losses or contentious disputes in the future. This makes registration an especially important investment for entrepreneurs, startup companies and small business owners. If you are thinking of pursuing a business venture, or have already started, you can read more here about the basics of intellectual property and concerns that should be addressed at the outset.
Trademark Assessment and Protection
Though the actual filing of a trademark application is rather straight forward, there are many considerations to resolve before actually submitting the application. Before you file, it's essential to conduct proper research to ensure that your desired mark is not already registered or in use. Further, enforcing a vague or poorly chosen trademark can be difficult, and you cannot register a mark that involves surnames, generic words, deceptive terms or offensive material.
Trademark applications can take upwards of six months or longer for the USPTO to review, so a faulty application that ends up being rejected can cost you months of precious time, as well as non-refundable filing fees. A trademark lawyer can help you in all aspects of preparing for the trademark registration process, and help you ensure that your trademark is enforceable and fit for registration.
At the outset we will gather necessary information about the substance of your trademark and the goods or services it applies to. We then will conduct a search to determine whether your mark can be registered, and identify any conflicting marks or potential risks that could prohibit registration. Once a proper assessment is made, our trademark lawyers can prepare the application, file it on your behalf, and monitor the submission for USPTO status updates.
You can learn all about the USPTO trademark process, along with general guidelines and requirements at: www.uspto.gov.
Office Actions
Once a trademark application is filed, the USPTO may approve it after review, or may issue a variety of "office actions" pertaining to the proposed mark. Office actions can address any number of application deficiencies, or identify the existence of a conflicting trademark that has already been registered. If an office action is not properly addressed, the application will likely be rejected.
With proper foresight and appropriate filing strategies, office actions can be minimized or avoided altogether. However, in the event of an office action, our trademark attorneys can continue to act on your behalf and take all necessary steps to resolve the action and push the mark through to registration.
Enforcement and Litigation
Once a trademark is registered, it is important to monitor your industry to ensure that nobody infringes on your brand. If another entity or individual is infringing your mark, or using another mark that may confuse your customers, it may be necessary to take action to enjoin the infringing activity. Our litigation attorneys provide a broad range of legal services to protect your business, including:
Cease and desist letters
Injunctions
Licensing negotiations
Trademark litigation
Free Consultations Available
At Holm Law Group, we are committed to helping our clients protect their trademarks and other intellectual property. We also offer complimentary consultations for every prospective client. This allows us to better understand your unique line of business and legal needs. To schedule your free evaluation with our San Diego trademark lawyers, call us today at 858-707-5858.