Business Litigation Lawyers
San Diego Business Litigation Lawyers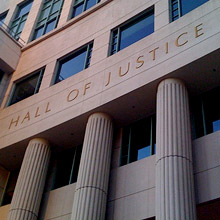 Just as you need the proper resources and protection while starting your business, it is crucial to retain the right legal team in the event that a business dispute arises. At Holm Law Group, our San Diego business litigation lawyers are dedicated to safeguarding your business from legal troubles and disputes so you can put your time and focus back on running and growing your business.
The area of business litigation is quite broad, and can encompass many different types of disputes related to a business, or individuals who work for or own the business. That is why it is important to find representation from a legal team that understands both the complexities of a civil lawsuit, as well as the nuanced details of how a business operates.
Our San Diego business litigation attorneys have extensive experience working with medium and small businesses, helping to resolve a wide array of business related disputes, including:
Employee Disputes
Partnership Disputes
Shareholder / Derivative Actions
Breach of Contract
Breach of Fiduciary Duty
Intellectual Property Disputes / Infringement
Business Mediation / Litigation
Fraud, Embezzlement, Theft or Conversion
We approach each case in the manner that is best for our clients, are known for being aggressive when necessary, while still operating with our client's best interests and concerns in mind. Many people wish to avoid trial, and if possible we will attempt to resolve your issue in an expedited manner through mediation. However, if necessary and desired, our business litigation lawyers are well experienced and effective in obtaining higher judgments through trial and more aggressive litigation strategies.
We Are Here to Protect Your Business
You may not be aware of the full scope of vulnerabilities your business has until a dispute has already arisen. Therefore it is important to defend against potential liabilities while also implementing protective measures and safeguards to reduce the chances that such occurrences will occur in the future.
Our business litigation attorneys can help you with other requirements of your business, such as incorporating an entity, dissolving your business or partnership, intellectual property litigation, or implementing other policies or strategies to avoid the potential of future litigation.
Shareholders, directors, officers and even employees should have access to professional, trusted and reputable legal advice related to corporate law. There are separate obligations and rights that these individuals need to be aware of that can affect the business as a whole.
Whether you are defending against an action, need to take action against another party, enforce or protect your intellectual property, or implement measures to protect your business, we can help.
Business Lawyers You Can Trust
Holm Law Group is dedicated to helping San Diego businesses defend and enforce their rights against others. Our business litigation lawyers are highly experienced and effective in seeking optimal recovery for our clients, have flexible fee structures and contingency agreements to avoid high costs, and maintain a transparent relationship so our clients are always well informed of their case status.
If you are involved in a business dispute, need to take action against another party, or simply need assistance in protecting your business, contact a Holm Law Group representative today at (858) 707-5858.